2 Sessions

With pleasure we present the new Ben van den Dungen Quartet CD '2s sessions'.
The CD has been recorded just recently after a tour through the South American countries Argentina and Uruguay. Ben chose to record the CD without any preparations beforehand. He had the idea to create this record in the studio itself. The group had played the tracks so much that there would be no problems recording this CD.
The musical pieces, mostly written by Ben himself, were new to everyone, but after playing them a few times in the studio they were actually recorded. The result is this CD.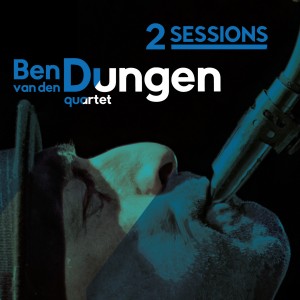 ''Jazz has to be 'danceable', and the blues gotta be in it'', said drummer Art Blakey. It could be the motto for the music that Ben plays with this Quartet. He started his career in the early 80's with Jarmo Hoogendijk, and only started this quartet 5 years ago. The group is a special combination of personalities that could only bring the jazz together. The musicians blend their musical backgrounds and talent which makes this quartet so fortunate. Completely modern with a ''happy feel'' and 100% pure jazz.
Line-up:

Ben van den Dungen – tenorsax en sopraansax
Miguel Rodriguez – piano
Marius Beets – contrabas
Gijs Dijkhuizen – drums
Tourdates:
5-3-2017 Den Haag – Theater Dakota
12-3-2017 Schiedam – Jazzpodium Waterweg
15-3-2017 Zwolle – Theater Cultuurschip De Thor
21-4-2017 Haarlem – Philharmonie
23-4-2017 Nieuw en Sint Joosland – Theater de Wegwijzer
27-5-2017 Den Haag – De Bordelaise
2-7-2017 Rotterdam – North Sea Round Town
We look forward seeing you at one of our shows!
Contact:
JWA Jazz
info@jwajazz.nl
070-3625850